For interim managers
Interim Management is about providing effective business solutions. Professional Interim Manager is a privileged function, providing a unique opportunity to take part in projects with wide impact.
It is also - a lifestyle that allows you to use your experience in a dynamic business reality.
The basis for the implementation of Interim Management services is a tripartite relationship between the client, Nuvadis and an independent Interim Manager.
Based on an analysis of the client's needs, we identify the right and available Interim Manager, who guarantees the success of the assumed objectives by implementing the right solutions.
At the same time, we conclude a contract with the Interim Manager, authorizing him to act for the client, and - a contract with the client, which defines the terms of our cooperation.
The Interim Manager does not become an employee inside the organization, but assumes the role of an external, independent provider of specialized services.
Interim Managers typical profile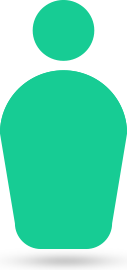 Interim
Manager
Strong track record of delivering results in their career that shows progression through roles of increasing responsibility.
Flexibility and adaptability to operate in highly uncertain circumstances, learn quickly and develop relationships.
Outstanding communication skills to deliver the right messages to the business partners, integrate in the teams, engage workforce and handle leadership situations.
Continuous improvement attitude for a strong drive for excellence.
Very strong project and change management competencies
Outcomes focused
Strategic thinking, but effective executionally
In good personal, material and financial standing
Speak to a consultant
VETTING PROCESS FOR INTERIM MANAGER CANDIDATE
Not every successful Manager acting in a corporate world can become a successful Interim Manager. Likewise, not every consultant who has succeeded in a large consulting firm will automatically succeed as a freelancer. With this in mind, we have developed a proprietary vetting process, based on an analysis of the potential for cooperation and evaluation of references.
The process includes the following steps:
1
Competency assessment by a Nuvadis consultant, based on a behavioral interview.
3
Case study solving, if needed
4
Psychological evaluation, if applicable and requested by the client
During a conversation with a Nuvadis consultant, Interim Managers acquire information on the practical aspects of cooperation, in terms of carrying out tasks for designated clients.
The candidates verified by us are placed on the list of Nuvadis Interim Managers and are actively supported within projects with their participation. They also obtain regular information on new potential projects, in which they may participate in the future.
Partnering with Nuvadis is an opportunity to:
1
Participation in interesting projects and further professional development
3
A challenging and developmental alternative to full-time employment
4
Certification, which guarantees additional promotional opportunities
5
Opportunities for use of experience in new business areas
We respect diversity, value professionalism and care about every Interim Manager working with Nuvadis. We guarantee their participation in projects in line with their competencies, interests and availability.
Continuity of cooperation depends on needs, reported by our clients, and business environment, specific to each industry.
PRACTICAL TIPS FOR AN INTERIM MANAGER
1. SETTING UP A COMPANY
It is common practice for Interim Managers to operate via their own company which is preferred when working with Nuvadis Interim. Setting up a company is a relatively simple operation, but again individuals are advised to seek the advice of suitably qualified professionals to assist with this process.
2. PROFESSIONAL INDEMNITY INSURANCE
Interim Managers should have appropriate professional indemnity (PI) insurance in place to cover any claims arising from negligence, professional misconduct or health and safety infringements. Nuvadis insists that all of its Interim Managers have appropriate PI insurance cover as a safeguard for all parties involved in this type of contract. There are many insurance companies and brokers that offer this type of coverage. The level of PI insurance should be appropriate for the level of risk attached to the assignments.
3. CONTRACTS
The Interim Manager's limited company contracts with Nuvadis Interim – thereby minimising your risk. Nuvadis Interim then has a back-to-back contract with the client.
4. TIMESHEETS
Timesheets and invoices are submitted monthly. The precise dates for submission and payments are detailed on the pay schedule, which is sent to each Interim Manager on assignment. To process any payment we will need both a timesheet and an invoice.
Career
Interim Managers are qualified professionals with vast business experience, which they are ready to share. They themselves have chosen this dynamic lifestyle.
They are motivated by the desire to be a partner in the process of change.
They are open to new challenges and opportunities.
Join the ranks of Nuvadis Interim Managers